Nullify Obamacare Press Conference and Rally
On Tuesday, January 8 there was a rally and press conference to raise awareness and support a bill that calls to nullify obamacare in South Carolina.  Bill Chumley drafted the legislation and was there to speak concerning it.  After many rallying speeches on the steps of the state capitol building there was a press conference inside the capitol building.  I hope that you enjoy the photos from the event.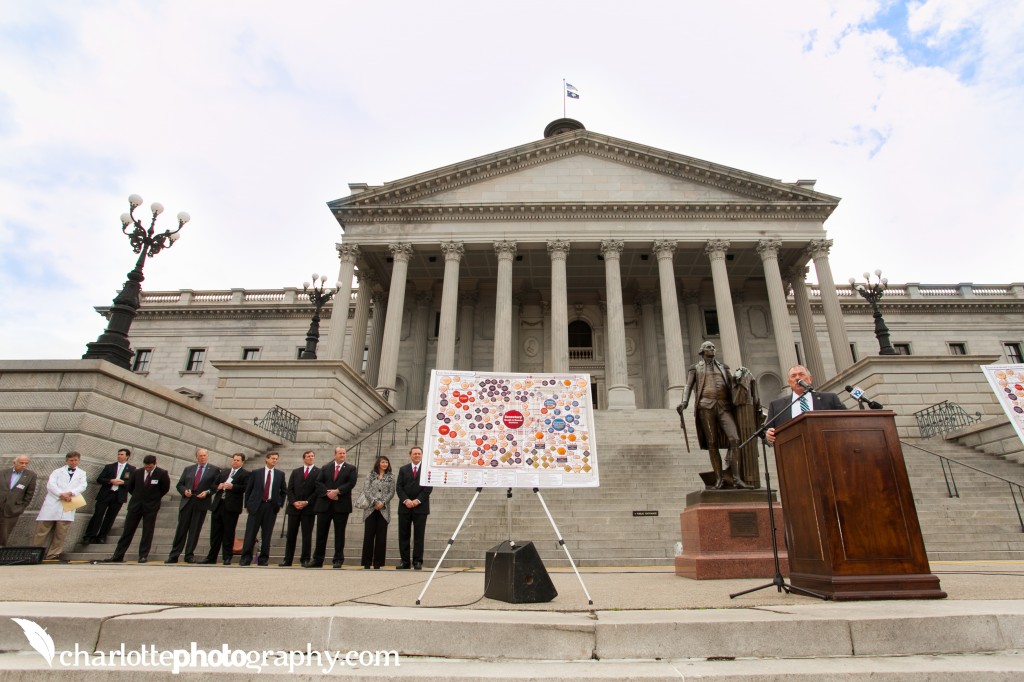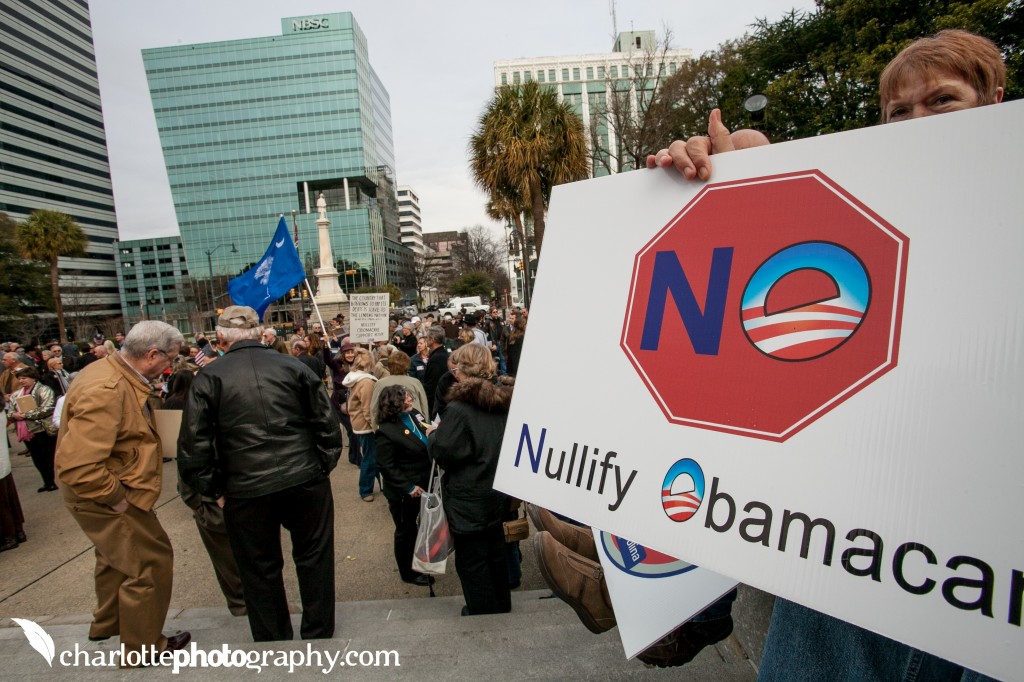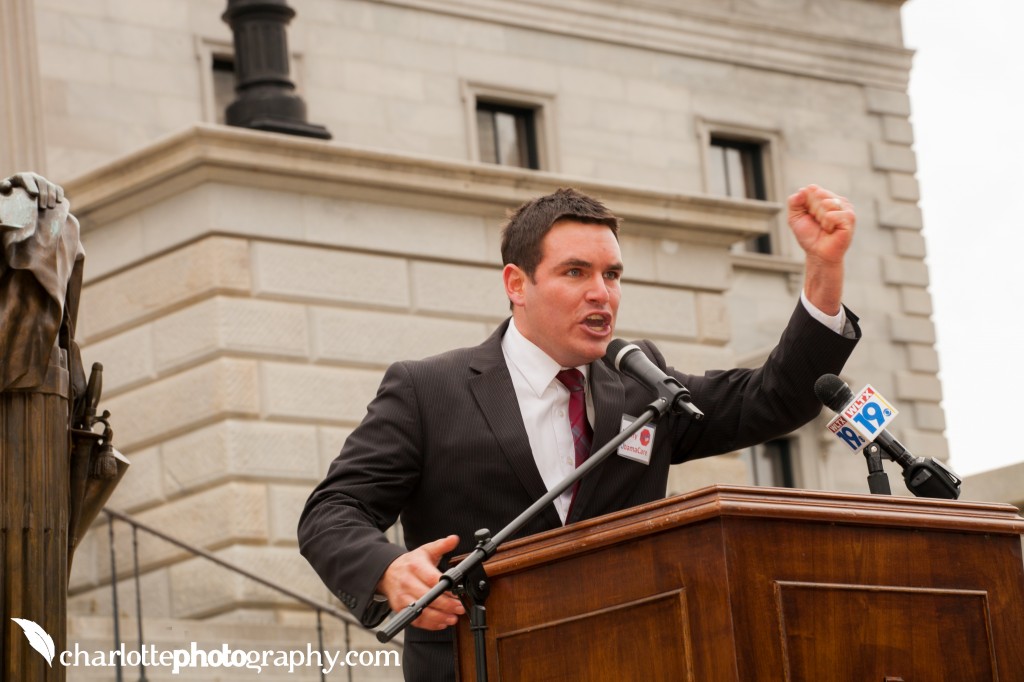 Jesse Graston, a regional director with the John Birch Society.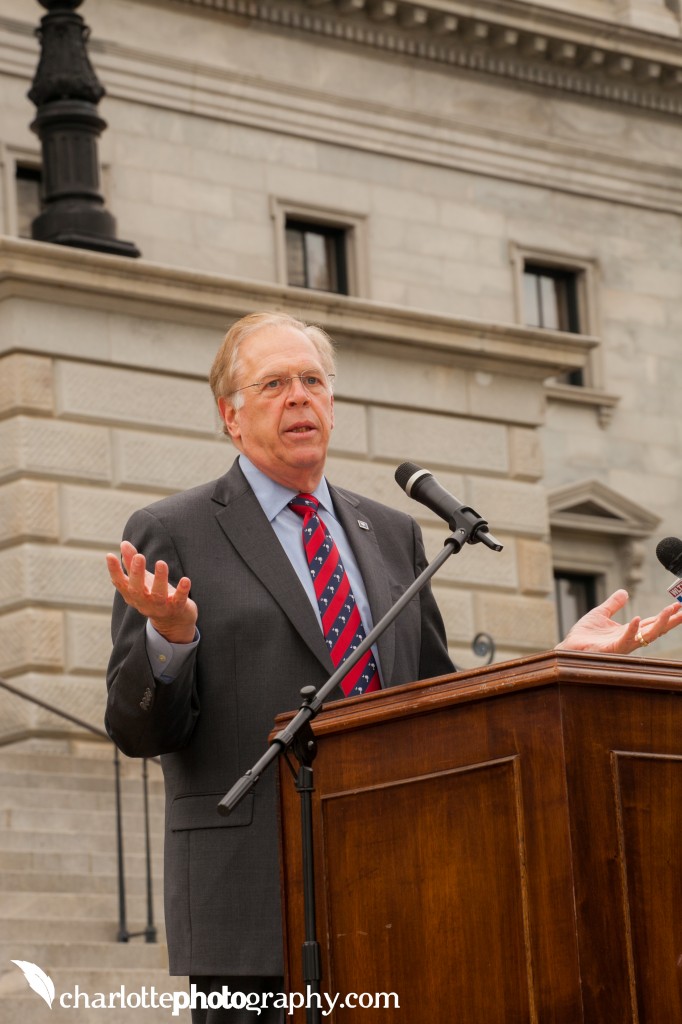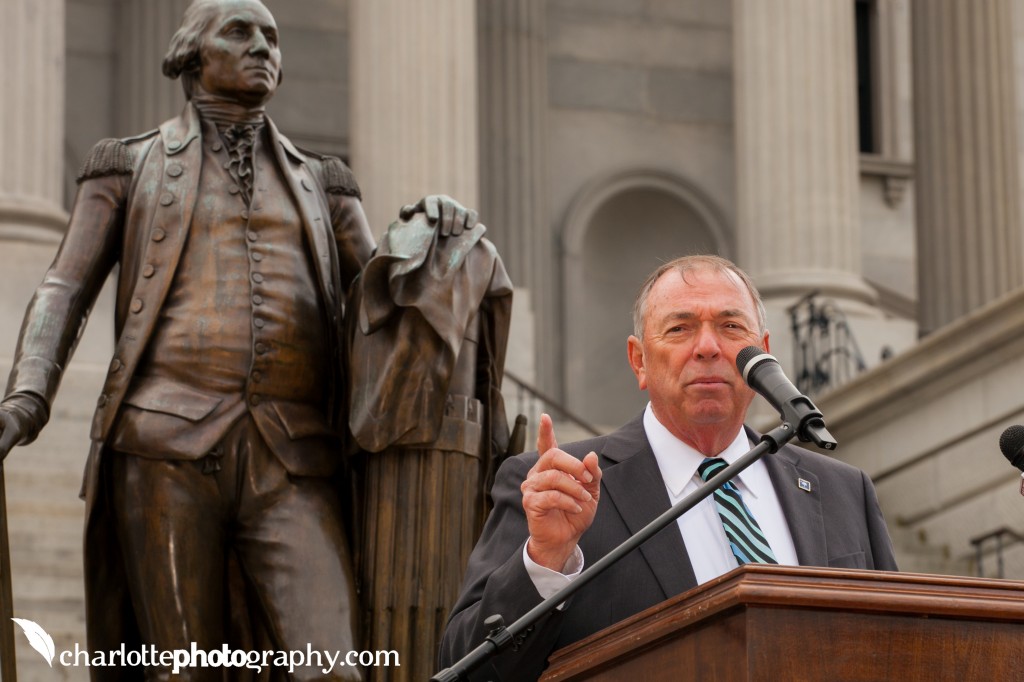 Representative William Chumley.  The man who drafted the bill.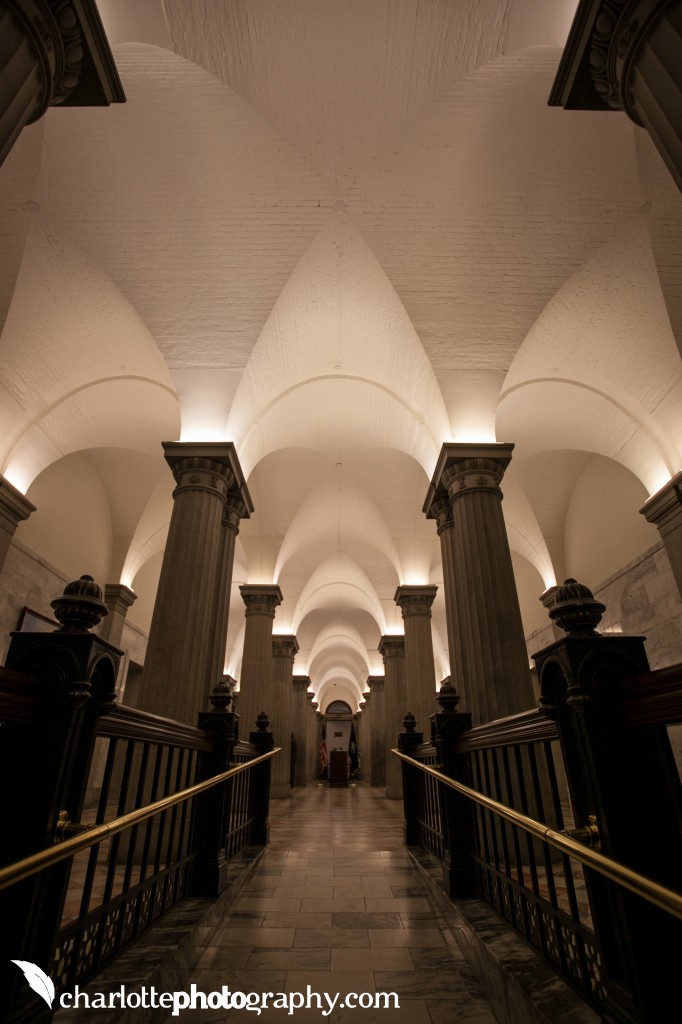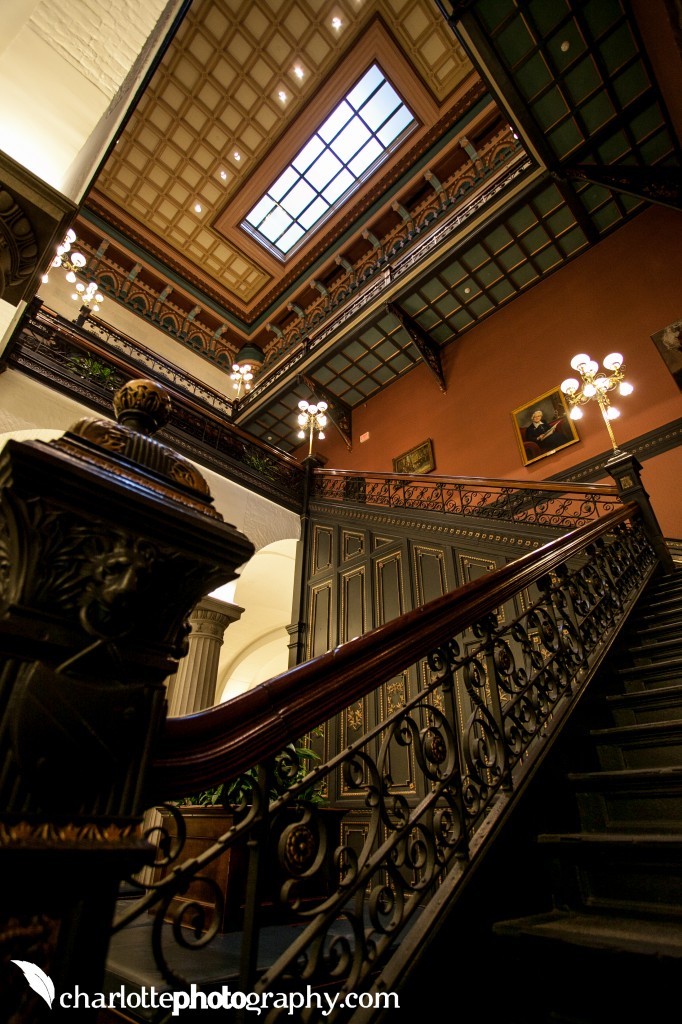 I loved the design work inside the capitol building.
Many TV stations were there to cover the story.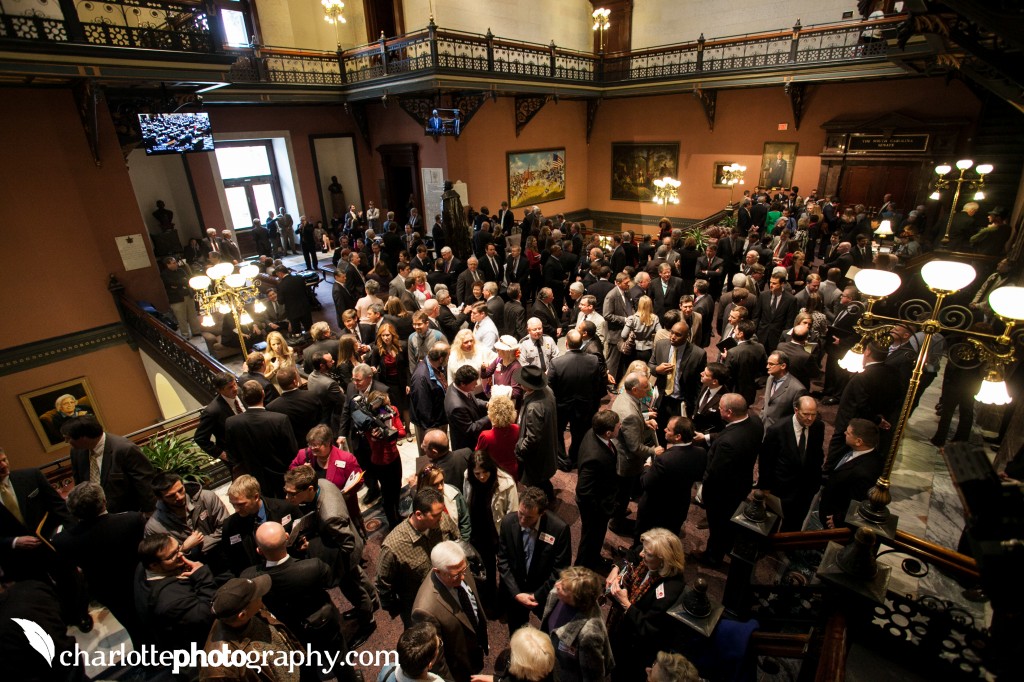 After the press conference everyone was encouraged to speak to their representative while they were in session.  I was amazed to see the system that is in place to see your representative.  There are assistants there that have paper slips that you fill out and they then go into the meeting room and ask the representative to come out and meet you.  I liked how on the paper it stated that you can be recognized by your representative in the main room or on the balcony.  It really demonstrated to me an amazing and sincere demonstration of the fact that our representatives are public servants that are there to serve us and should be ready and willing to meet with us.
The photo on the left is a vintage photograph that I have always loved.  It is Will Robertson of the Washington Bicycle Club riding an American Star Bicycle down the steps of the United States Capitol in 1885.  There are so many aspects to this photograph that have appealed to me so when I saw a fairly disheveled man coming down the steps I captured the shot.  I did not have the photo with me at the time to try to recreate the perspective and angles of the shot, and I was not interested in keeping the crop to the same aspect either.  I didnt even try to edit and tone the photo to match the old film look in the original.  Perhaps I may do that as a project later.  I just wanted to get the feeling of the shot and have it come through in an interesting way.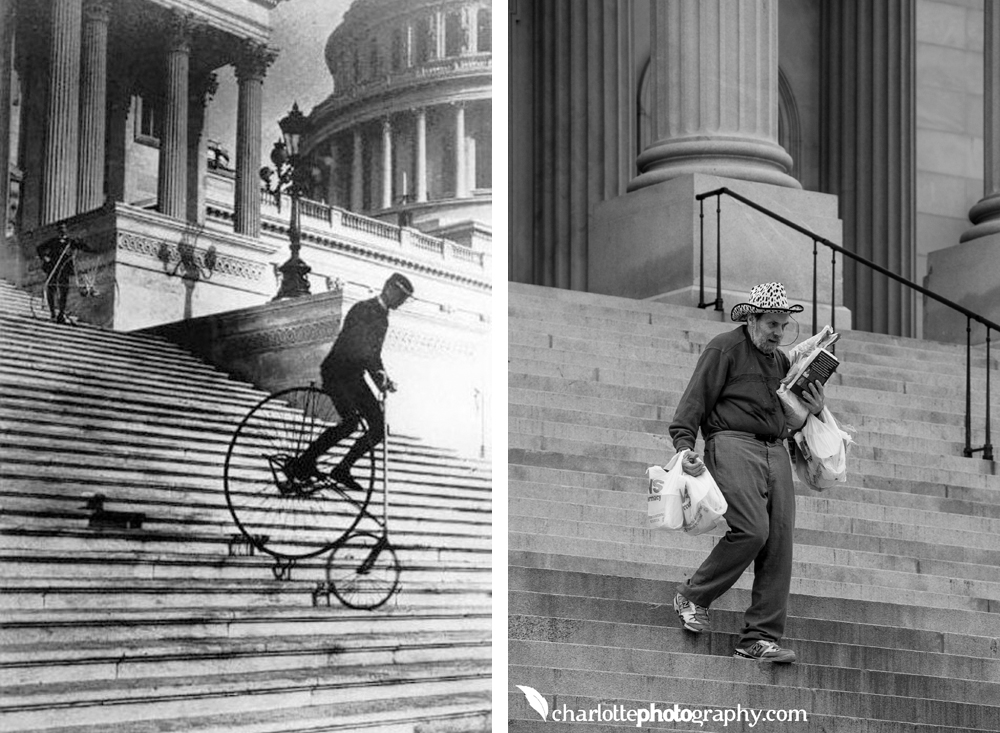 Related Posts via Categories